Have you ever been to Alaska in the summer? Chances are you haven't. I imagine many people haven't had the privilege and opportunity to see the last frontier in the summer. It is something else to say the least. What a beautiful place. Picture a place with 20 hours of light in the summer. You read that right, 20 hours of light in a single day. Being in Alaska is nothing like the wintertime there. Summer in Alaska will be quite different, nothing like the frigid temperatures and severe snowstorms.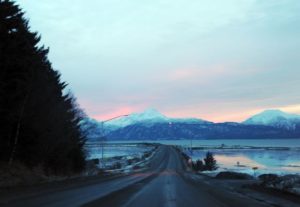 If you have ever had any ambition to travel to Alaska, the best time is during the summertime when it's best suited for people to be outside. With the crazy weather, and lonely dark nights; Alaska in the summer time is perfect for anyone regardless of what you are trying to do outdoors. In my case, I had the opportunity to fish off the Alaskan coast. It was an amazing experience. For any aspiring fisher out there, definitely spending the time to see the last American frontier will be a great thing.
Believe it or not, there is a lot of fishers that seasonal travel to the Alaskan coasts for the summer to find and prosper from the great fish near by. I will never forget my experience travelling up to Alaska for a fishing adventure last summer. It was something else. The people, places, and fish I caught were truly experiences I will never forget at all. There's something addictive about the Alaskan air and area. Without a doubt, I will be looking to travel to Alaska every summer for fishing trips.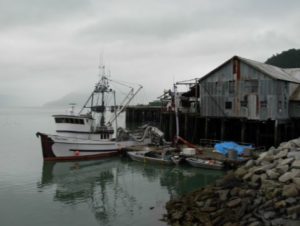 Many people might think of the show on discovery, "Deadliest Catch"- when they think of Alaskan fishing. While there are many cases of this show being very accurate, I wasn't in too hard of experiences where my life was flashing in front of me, like many of the people on the show experienced. Of course, there is a lot of danger associated with fishing in crazy waters; it never was a serious issue when I had my crew and boat. Everyone had a particular task/job they had to do. Everyone was focused on catching fish.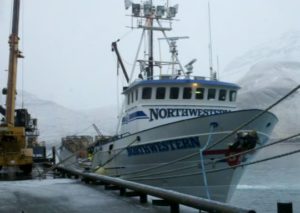 There truly are fortunes that could be made in the ocean. If you know where to look, fish, and work you can definitely make a lot of money. The opportunities are there, right in front of you. If your very calculated, you can certainly prepare, execute, and bank from some great fish off the Alaskan coast. Don't forget- wherever there is great opportunity, there is great competition. You won't be the only one out on the ocean fishing for gold. There will be a lot of other fishers having the same exact plan. To truly do well & succeed in the Alaskan oceans choose the right crew, boat, time, plan, and prepare for all the hardships. Don't look back either.